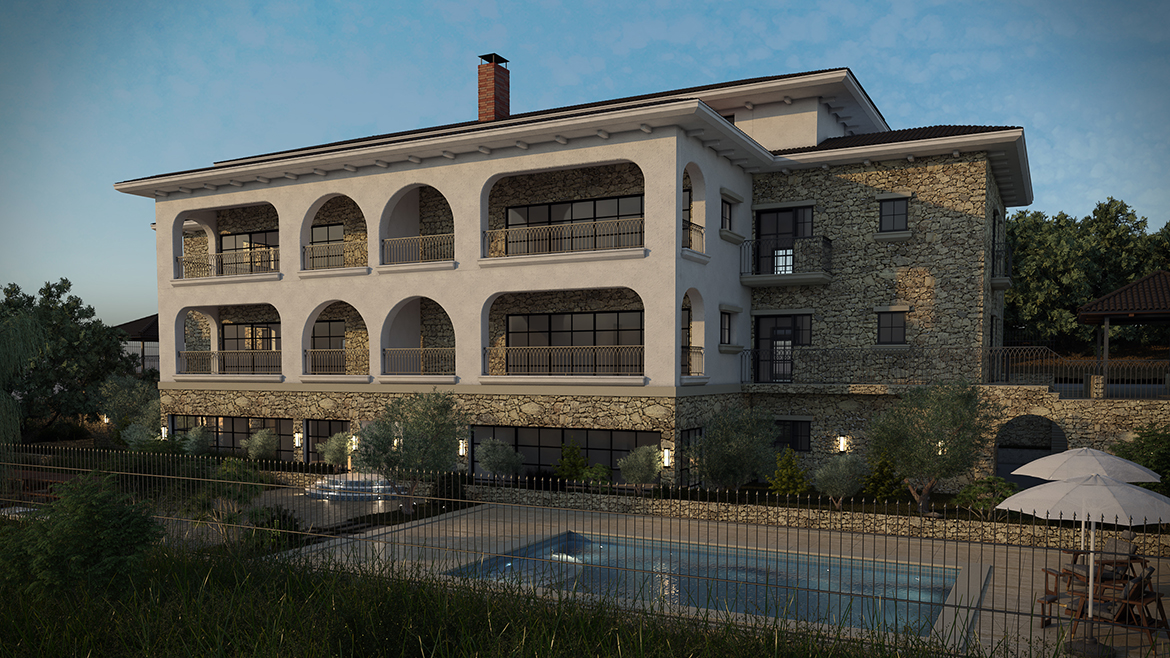 Baabdat Residential Complex
The project consists of a residential complex composed of six flats of 180 square meters each.
Influenced from the Spanish colonial architectures of the early 20th century combined with minor Levantine design features. It is to be built on a 1,500 square meters land lot in a 20% / 40% residential villas zone of the Baabdath area in the Metn district of Mount Lebanon.