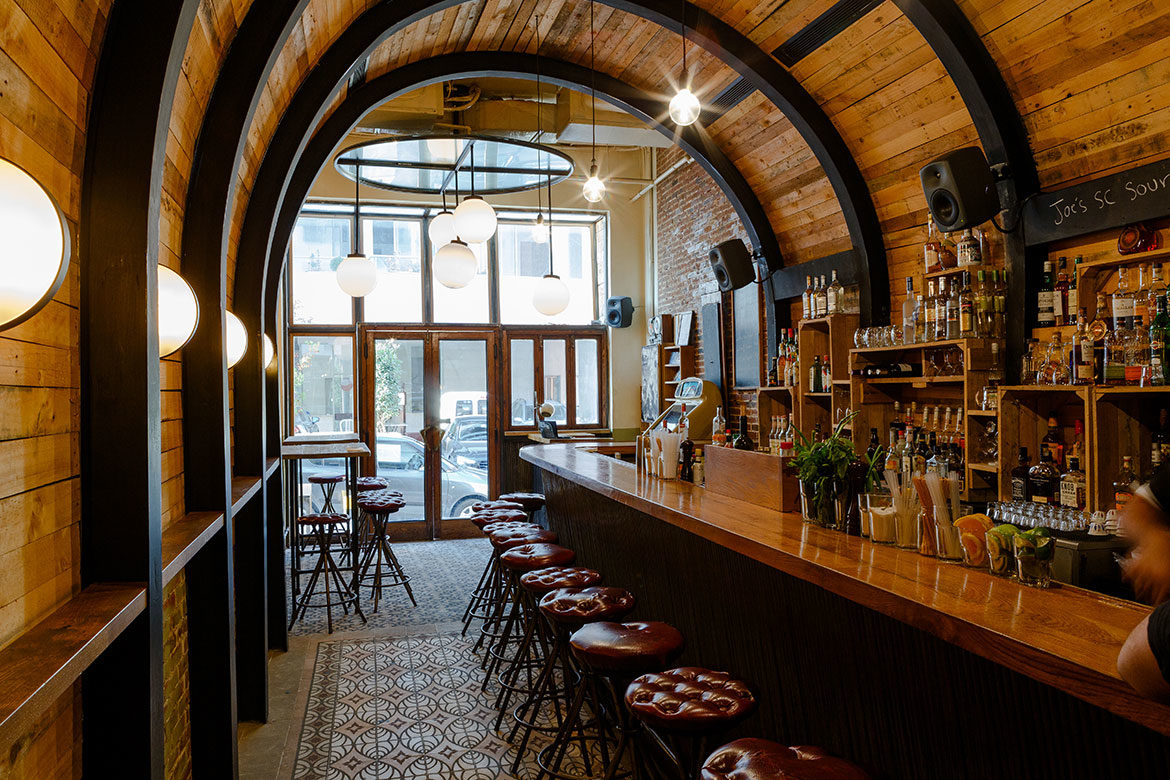 Cargo
The unique cocktail bar is situated in Mar Mikhayel, Beirut (Lebanon) next to what used to be the city's main train
station. Influenced by the proximity of the old railway, the design brought some of the golden age features of the train station's era into the interior of the space.
The tunnel-like ceiling is made up of arched I-beams, raw wood and a selection of vintage tiles. The bar's acoustics and architectural finishing coupled with furniture from the 1960s completes the interior and help to create a warm and comfortable space.