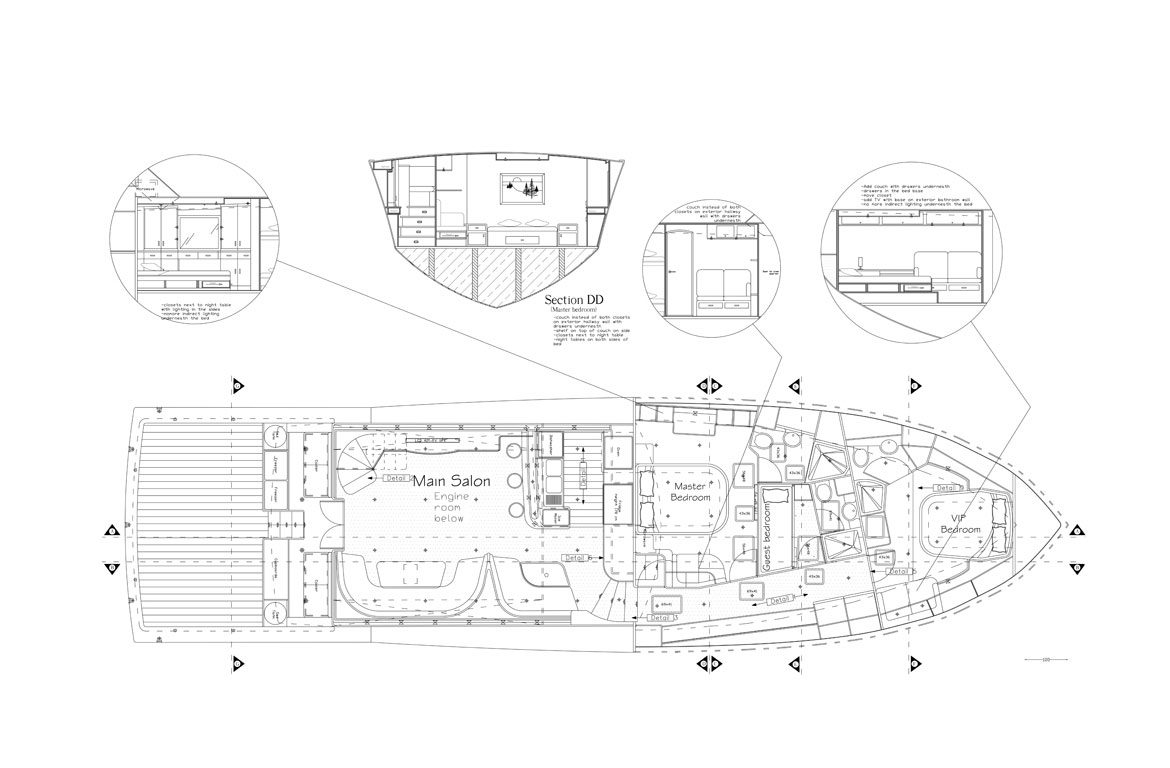 Donzie
The design work on the custom-designed, 73-foot sports-fisher yacht, moored at La Marina Dbayeh (Lebanon),
entailed transforming the fly-bridge into a closed pilot house in order to upgrade the 1994-make into a 2005 model.
The process mostly revolved around renovating extensively damaged external foam and fiberglass. As a result,
design, drawing and supervision were also required. All elevations (port-side, starboard, stern), interior planning
and design were presented in 2D and fully rendered 3D drawings.