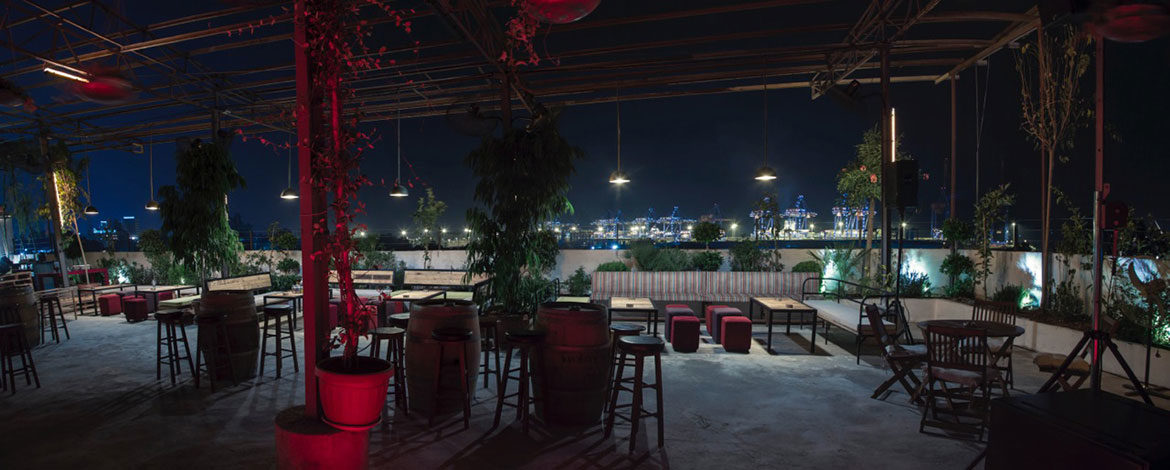 The Grand Factory
Located next to the Port of Beirut (Lebanon), the event venue was designed according to the previous space, which,
as the name implies, was a factory. Most of the existing structures and materials were preserved, such as the metal trusses in the ceiling.
The bricks making up the bar were part of an old chimney that was dismantled and reused.
We chose to use raw materials and focus on natural colours and textures, such as wood, concrete, metal, bricks and
so forth. A lot of greenery was incorporated to soften the harsh industrial materials. We visualized the space as an
abandoned factory slowly being invaded by nature.
The Grand Factory is one of the most visited nightlife destinations in Lebanon.