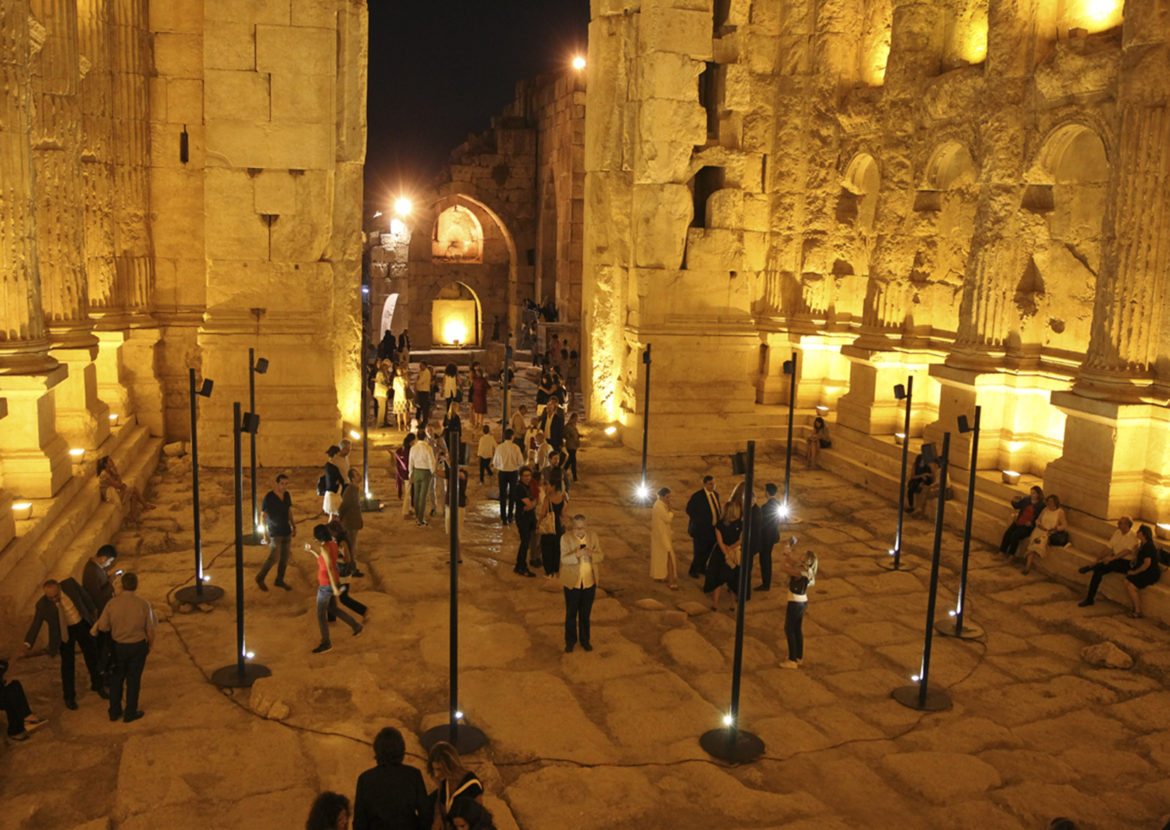 The Silent Echo
For the first time ever, the UNESCO world heritage site of Baalbek, Lebanon hosted a contemporary art exhibition
within its museum and archaeological sites, most notably Bacchus, the largest of the Roman temples. The exhibit was about the importance of on-site museums, exploring, within the context of Baalbek, how monuments and
artefacts become symbols of an obsolete past, victims of iconoclasm and subject to destruction during war.
In collaboration with Studiocurart, a curatorial moving platform, we studied, designed and executed the
scenography of the project, which included the spatial layout and lighting for all the selected installations and
artworks by nine artists: Ai Weiwei, Marwan Rechmawi, Cynthia Zaven, Ziad Antar, Laurent Grasso, Theo Mercier,
Paula Yacoub, Susan Hiller and Danica Dakic.