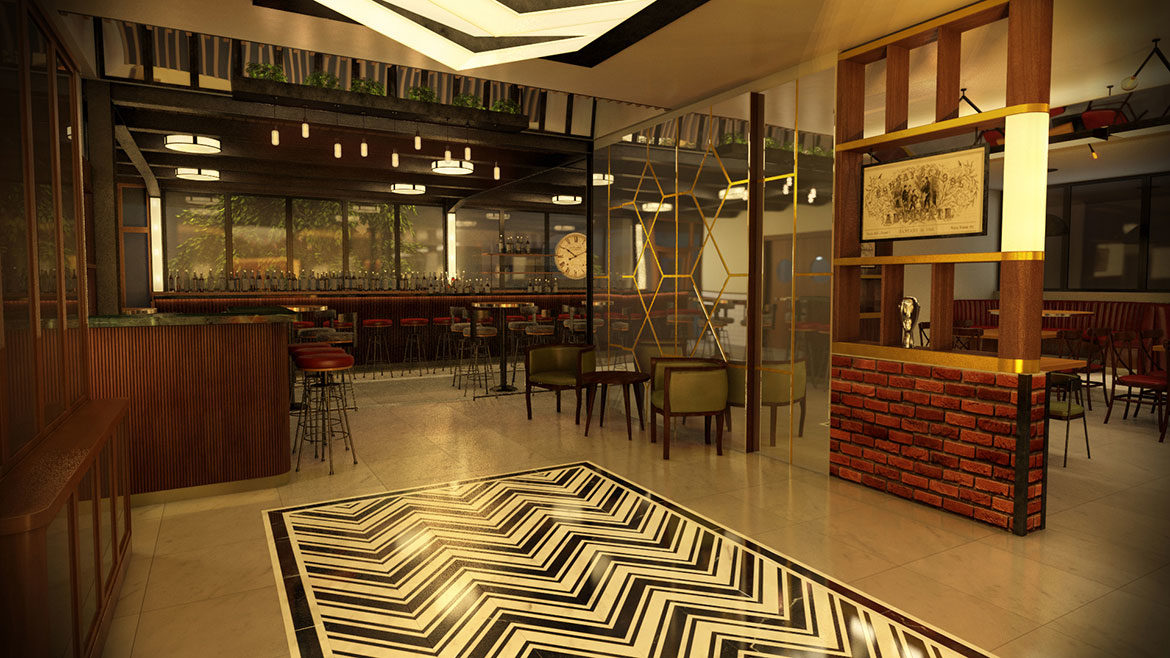 Utopia
One of the most anticipated food and beverage venues in Victoria Island, Lagos (Nigeria) used to be an abandoned
mansion on a 3,000 square metre lot surrounded by tropical greenery. After researching and touring the city for
days, the design direction became clear. Inspiration came from the traditions and culture of Nigerian nightlife
coupled with restorative experience.
Sketches, renderings and clay models were initially presented, followed by a study of the lighting and daylight,
which gave direction to the 3D renderings. The result was a unique space completely custom designed for its unique
and exotic location. All furniture and fixtures were prototyped, designed and executed under our supervision in
Beirut and then freighted to Lagos within a three months period.